So you have just pressed the shape button and chose the shape you want to work with.
The next step would be for you to choose your cutouts for sinks and what not. Simply look to your left and choose the button called cutouts.
Adding Cutouts
Press that and open your gallery of cutout shapes and sizes, click it and there it is, ready to be applied to your previously chosen shape.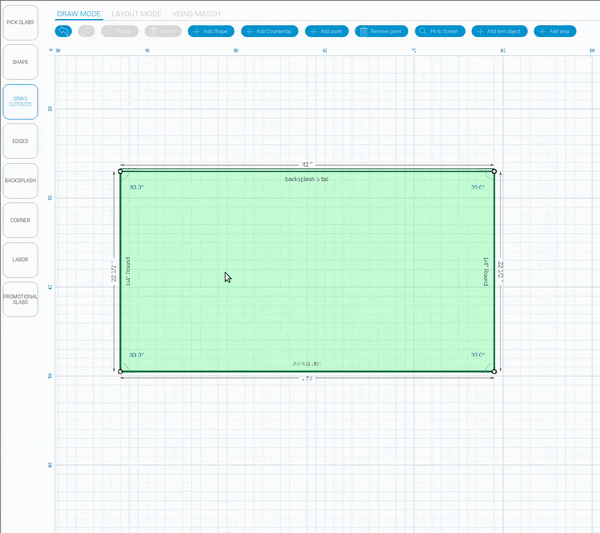 Cutout Center
After you have chosen the shape and placed your cutout you are probably asking yourself how will I know the measurements for the center of the cutout? Well if you look at the two arrows at the middle of the cutout you can see the precise point that is the center.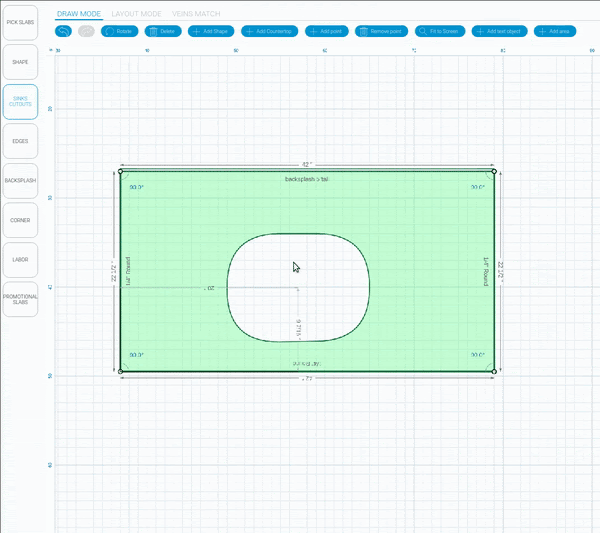 Cutout Location Changing
If you do not quite like the spot you have chosen you can always move the cutout simply by left clicking and dragging it to any location on the shape, or type new dimensions by clicking on the dimension you see at arrow.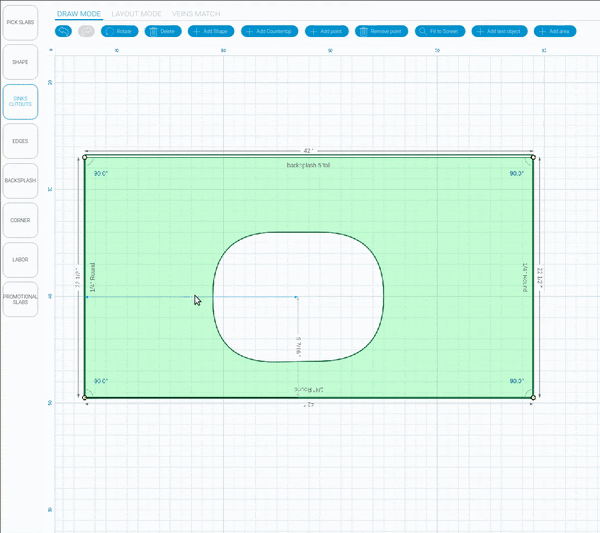 Deleting Cutout
If you decide you don't like the shape of the cutout or you want to choose something else simply right click the cutout and choose remove, or click the "delete" button on the top of the grid.