Description
Once you have finished up and are happy with your shape and slab selection all you have to do is click the check mark at the top right of your screen next to the panel. This will then give you two options if you have already started a quote. If you have not started a quote by clicking the check mark it will ask you to create a new document.
Save as new revision
The first option is to "save as a new revision". Doing this will make it a new project quote on the quote information page.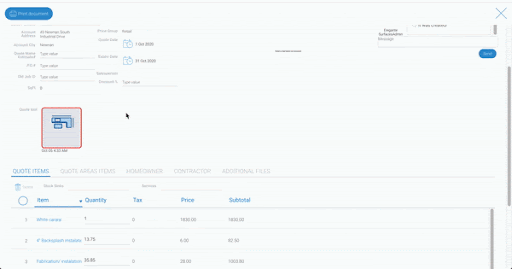 Update Revision
The second option is to "update revision". Choosing this will just save changes you have made to this version and update it accordingly.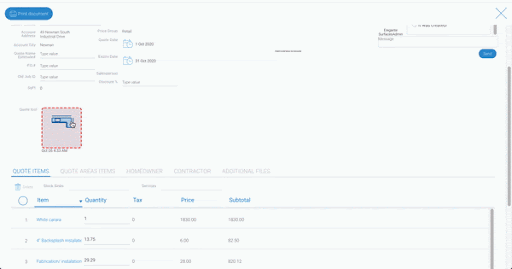 Revision selecting
So you have either saved a new revision or updated the current one you are working on. The next time you come into the quote information page you will see your current revisions highlighted in red. To choose one simply click on the one you want to work on and it will take you into it.