Countertop Estimator
Draw countertops, make layouts for your slab and create printable quote documents with drawings to send to your customers with countertop software.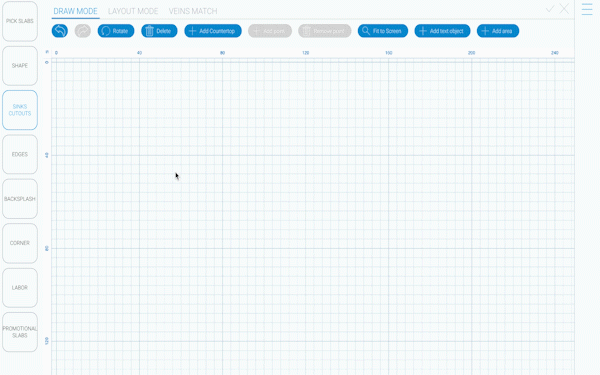 Test Caption
Job sheduling
Creating activities like templating, programming, fabrication, installation etc. has never been easier that it is with our job scheduling feature. Assign them to employees and check their progress via the built in calendar.
Smart label
Track your job piece by piece or all at once effortlessly with our easy to use Smart Label System which allows you to print labels for each piece of the CAD drawing.
Veins matching
Showing your customer the way their project will look with matching veins all before you even start fabrication has never been easier. Countertop software allows you to avoid issues down the line.